Bariatric / weight loss surgery
Home
Bariatric / weight loss surgery
Bariatric / weight loss surgery
The department of Bariatric & Metabolic surgery of Sir Ganga Ram City Hospital is one of the well-equipped departments present in Northern India manned by experienced surgeons and medical staff. Endocrinologists, cardiologists, dietitians, physical medicine experts, bariatric nurses, and bariatric surgeons are among the professionals associated with the division who provide multi-disciplinary healthcare. Under the supervision of this highly competent team of specialists, the patient is given quality healthcare.
Obesity is a syndrome in which a person has an abnormally large quantity of fat mass. Obesity can lead to various significant diseases and ailments, some of which might be life-threatening. A variety of causes can contribute to the condition, such as a hereditary illness, ecological factors, dietary choices, and a sedentary lifestyle.
Bariatric surgery is a weight-loss procedure that affects the gut and gastrointestinal system's structure and hormones. These modifications lower appetite, eating problems, and improve fullness, resulting in a more normal meal intake and fat burning. Obesity surgery is usually recommended only after lifestyle improvements such as dietary adjustments and exercise have failed.
Who gains from this sort of surgery?
Patients who are morbidly obese (BMI > 37.5)
Obese patients (BMI 27.5-37.5) with co-morbidities such as hypertension, type 2 diabetes, coronary artery disease, hyperlipidemia, osteoarthritis (OA) GERD (Gastroesophageal reflux disease), asthma, depression, etc.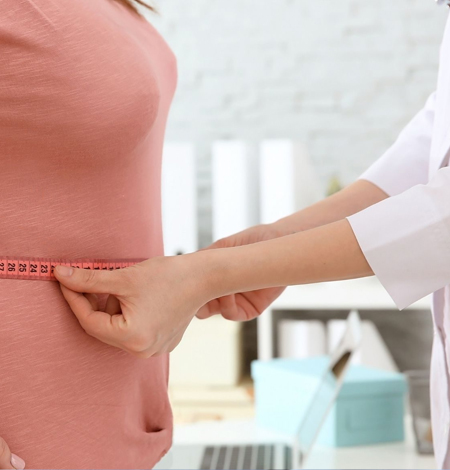 Why choose Sir Ganga Ram City Hospital?
Sir Ganga Ram City Hospital is one of the trusted hospitals in Delhi as well as in India. There are several grounds that make us the top-most hospital of choice of patients and their family members
Proven Clinical Excellence - We unceasingly outdo the industry benchmarks in medical outcomes
High-tech healthcare facilities through cutting edge technology - access to the newest drugs, getting the finest treatment technology as well as the latest digital technology available to support clinical and patient administration structures
Highly experienced and competent doctors, medical professionals and staffs
Personalised care - Our hospital's philosophy revolves around providing personalised care for the most comfortable healthcare experience possible.
Quality & cost-efficient Healthcare - Our commitment to patients of outstanding clinical care and friendly atmosphere that is cost efficient too
Central location and easy accessibility