Surgical Gastroenterology
Home
Surgical Gastroenterology
Surgical Gastroenterology
The Gastroenterology Surgery department of Sir Ganga Ram City Hospital offers integrated and holistic diagnosis and treatment for illnesses of the gastrointestinal tract, and also the liver, gall bladder, and pancreas.
The oesophagus, stomach, small intestine, and large intestine are all part of the gastrointestinal tract, which is a single tubular structure that runs from mouth to anus along the alimentary canal (colon). Basic acid and heartburn to more sophisticated chronic diseases like IBS, Chrohn's, ulcers, and cancer are all examples of digestive disorders. Whereas most gastrointestinal (gi) problems can be managed with medicine and lifestyle changes, structural gastrointestinal disorders (those involving abnormalities in the digestive tracts anatomy) can necessitate corrective surgery.
Till date the facility has performed a complete range of GI procedures including:
Upper GI Transhiatal Oesophagectomy, Gastrectomy
Colorectal Mesorectal excisions, Pouch procedures for Ulcerative Colitis, Sphincter saving operations for rectal cancer, Obscure GI bleeding
Liver Transplantation, Resection, Radiofrequency ablation, Transarterial chemoembolisation, Portosystemic shunt
GB/ bile duct Radical cholecystectomy, Hepatectomy
Pancreas PDR, Necrosectomy
140+ liver resections
125+ Gall bladder cancer resections
200+ patients bile duct surgery successfully performed and managed
150+ sucessful pancreaticoduodenectomies
High volume centre for pancreatic surgery - comprehensive range of procedures for the pancreas including resection, triple bypass and surgery for acute and chronic pancreatitis.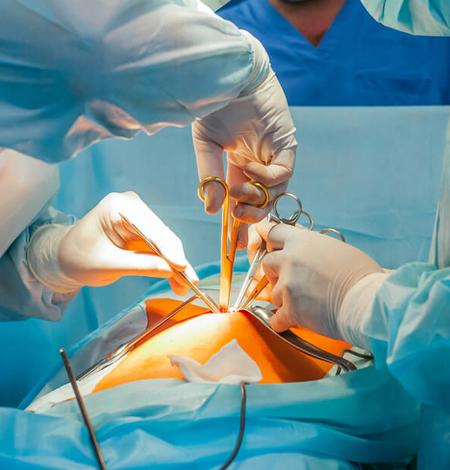 Why choose Sir Ganga Ram City Hospital?
Sir Ganga Ram City Hospital is one of the trusted hospitals in Delhi as well as in India. There are several grounds that make us the top-most hospital of choice of patients and their family members
Proven Clinical Excellence - We unceasingly outdo the industry benchmarks in medical outcomes
High-tech healthcare facilities through cutting edge technology - access to the newest drugs, getting the finest treatment technology as well as the latest digital technology available to support clinical and patient administration structures
Highly experienced and competent doctors, medical professionals and staffs
Personalised care - Our hospital's philosophy revolves around providing personalised care for the most comfortable healthcare experience possible.
Quality & cost-efficient Healthcare - Our commitment to patients of outstanding clinical care and friendly atmosphere that is cost efficient too
Central location and easy accessibility