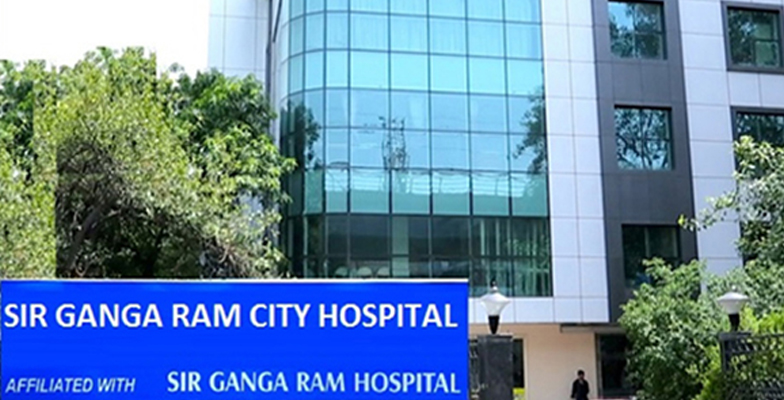 About Us
Welcome to Sir Ganga Ram City Hospital, an NABH accredited multi-super specialty facility dedicated to providing exceptional healthcare services. We take great pride in our affiliation with the renowned Sir Ganga Ram Hospital, located in close proximity to our premises. Together, we form a formidable network of healthcare excellence, delivering comprehensive and integrated care to our valued patients.

Sir Ganga Ram City Hospital has garnered a strong reputation and the trust of patients by upholding unwavering commitment to the highest standards of quality, care, and hygiene. Our facility is equipped with cutting-edge technology and staffed by a team of experienced consultants, resident doctors, nurses, and paramedics, ensuring the delivery of world-class treatment to all.

Conveniently situated in downtown Delhi on Pusa Road, our central location offers easy accessibility from major roads, Karol Bagh Metro Station, the Public Bus Depot, New Delhi Railway Station, and the Indira Gandhi International Airport. Since our establishment in 2005, we have spearheaded a healthcare revolution in North India, pioneering advanced treatments and providing personalized care.

With a capacity of 126 beds, our modern facility creates a comfortable healing environment for our patients. Our dedicated team combines expertise with compassion, placing the well-being of our patients at the forefront throughout their healthcare journey.

Experience excellence in healthcare at Sir Ganga Ram City Hospital, in close collaboration with the renowned Sir Ganga Ram Hospital. Together, we remain committed to delivering integrated and comprehensive care, ensuring the utmost well-being of our valued patients.
How can we help you?
We can help you providing end-to-end solution as per your requirements. Consult our experts to know more.
Call Now