Casualty & Emergency
Home
Casualty & Emergency
Casualty & Emergency
Physicians, nurses, and EMTs who are trained and qualified in the field of emergency medicine make up the Sir Ganga Ram City Hospital's emergency department. When the patient calls the 24-hour emergency ambulance services, care is extended to the patient and family members during the Critical Golden Hour. Trained Emergency Medical Professionals provide basic to advanced life-supporting medicare to patients at their homes, workplaces, or incident sites. Our team is committed to offering the greatest standard of healthcare, starting with timely evaluation, prognosis, and treatment that is personalised to the patient's particular requirements.
The Casualty &emergency services include -
24*7 Emergency Ambulance Services
A state-of-the-art Critical Care Unit (ICU) completely equipped with the newest monitors providing both non-invasive and invasive metrics, ventilators, and other devices essential to monitor critically patient symptoms is available 24*7
A 7-bed Casualty and Triage Unit is located on the ground level and is open 24 hours a day to treat walk-in emergencies.
Complimentary emergency care up to a total of 2 hours in Casualty (excluding medicines, consumables, investigations, specialists, consultations, and operations), whereupon the patient may be shifted to beds on a paid basis under the doctor's supervision.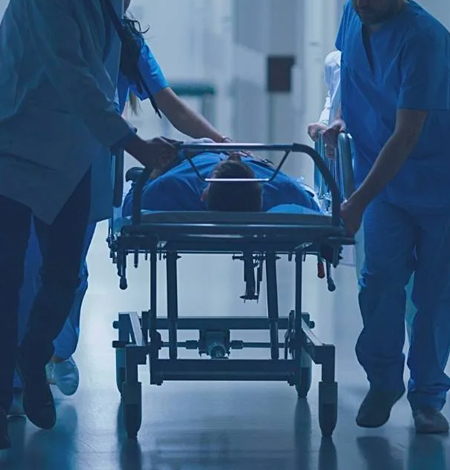 Why choose Sir Ganga Ram City Hospital?
Sir Ganga Ram City Hospital is one of the trusted hospitals in Delhi as well as in India. There are several grounds that make us the top-most hospital of choice of patients and their family members
Proven Clinical Excellence - We unceasingly outdo the industry benchmarks in medical outcomes
High-tech healthcare facilities through cutting edge technology - access to the newest drugs, getting the finest treatment technology as well as the latest digital technology available to support clinical and patient administration structures
Highly experienced and competent doctors, medical professionals and staffs
Personalised care - Our hospital's philosophy revolves around providing personalised care for the most comfortable healthcare experience possible.
Quality & cost-efficient Healthcare - Our commitment to patients of outstanding clinical care and friendly atmosphere that is cost efficient too
Central location and easy accessibility