Biochemistry
Home
Biochemistry
Biochemistry
At Sir Ganga Ram City Hospital, biochemists are trained to find the chemical basis for diseases that affect the capacity of cells to operate and interact, such as cancer, diabetes, and Alzheimer's disease. Biochemistry has evolved into the bedrock of all biological processes.
Routine Biochemical Tests:
Diabetes Assessment Tests:Glucose, glucose tolerance tests (GTT), glucose spot test, glycosylated haemoglobin, BUN, creatinine, uriacid, calcium, phosphorus, sodium, potassium, chloride, cholesterol, microalbumin in urine.
Liver Function Tests: Bilirubin (direct and indirect), total protein, albumin, globulin, asparate transaminase (SGOT), alanine transaminase (SGPT), alkaline phosphatase, gamma GT.
Kidney Function Tests: BUN, creatinine, urinary protein, urinary creatinine clearance and random urinary parameters - sodium, potassium, chloride and microalbumin
Extended Lipid Profile: Total cholesterol, HDL cholesterol, LDL cholesterol, VLDL cholesterol, triglycerides, apolipoprotein A1 (ApoA1), apolipoprotein B (ApoB), lipoprotein (a) [Lp(a)].
Cardiac Enzymes: Creatinine phosphokinase (Total CPK and CK-MB fraction), lactate dehydrogenase
Anaemia Markers: Iron, TIBC, and Tranferrin
Immunological Parameters: Immunoglobulins (IgA, IgG, IgM, IgE))
Pancreatic & Intestinal Function Tests: Amylase, lipase, D-xylose excretion.
Fluids: Urine, CSF, pleural, peritoneal, synovial aspirate, etc. These can be analysed for the routine - glucose, protein, Albumin and chloride and also specialised tests like LDH, Amylase and Immunoglobulins.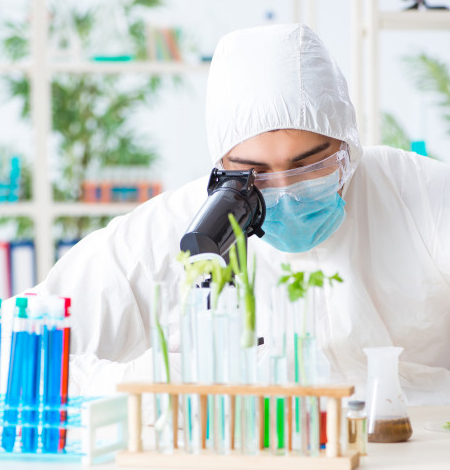 Why choose Sir Ganga Ram City Hospital?
Sir Ganga Ram City Hospital is one of the trusted hospitals in Delhi as well as in India. There are several grounds that make us the top-most hospital of choice of patients and their family members
Proven Clinical Excellence - We unceasingly outdo the industry benchmarks in medical outcomes
High-tech healthcare facilities through cutting edge technology - access to the newest drugs, getting the finest treatment technology as well as the latest digital technology available to support clinical and patient administration structures
Highly experienced and competent doctors, medical professionals and staffs
Personalised care - Our hospital's philosophy revolves around providing personalised care for the most comfortable healthcare experience possible.
Quality & cost-efficient Healthcare - Our commitment to patients of outstanding clinical care and friendly atmosphere that is cost efficient too
Central location and easy accessibility