Anaesthesiology
Home
Anaesthesiology
Anaesthesiology
At Sir Ganga Ram City Hospital, we have qualified anaesthesiologists - who provide and preserve anaesthesia during a surgical intervention. They are also responsible for regulating and addressing changes in your important life processes in terms of the operation, such as respiration, heartbeat, and blood pressure. They help detect and treat any medical problems that may arise during or after surgery. Anaesthesia numbs a limited part of the body. During intrusive operations, general anaesthesia renders you unaware (sleeping). During treatment, you will be given anaesthesia, which are drugs that are used to alleviate pain and sensation.
Anaesthesiology in Super-specialty Surgical Services
Gastrointestinal surgery
Laparoscopic surgery
Neurosurgery
Plastic surgery
Hepatobiliary Surgery
General Surgery
Gynaecological Surgery & Obstetrics (LSCS)
Joint Replacement & Arthroscopy
Oral & Maxillofacial Surgery
Thyroid & Parathyroid Surgery
Eye Surgery (IOL & Retina )
End urology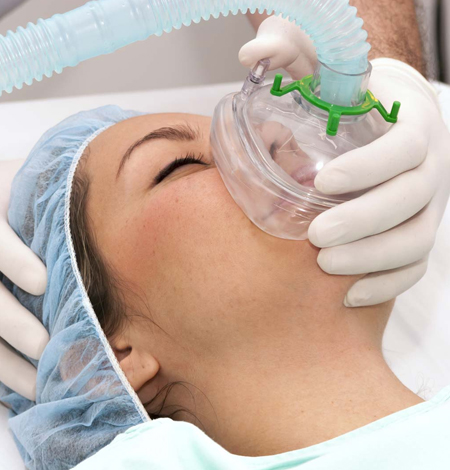 Why choose Sir Ganga Ram City Hospital?
Sir Ganga Ram City Hospital is one of the trusted hospitals in Delhi as well as in India. There are several grounds that make us the top-most hospital of choice of patients and their family members
Proven Clinical Excellence - We unceasingly outdo the industry benchmarks in medical outcomes
High-tech healthcare facilities through cutting edge technology - access to the newest drugs, getting the finest treatment technology as well as the latest digital technology available to support clinical and patient administration structures
Highly experienced and competent doctors, medical professionals and staffs
Personalised care - Our hospital's philosophy revolves around providing personalised care for the most comfortable healthcare experience possible.
Quality & cost-efficient Healthcare - Our commitment to patients of outstanding clinical care and friendly atmosphere that is cost efficient too
Central location and easy accessibility