Laparoscopic
Home
Laparoscopic
Laparoscopic
When it comes to surgery, you would like the best doctors, the most useful equipment, and compassionate staff that will answer all of your issues and queries personally. Our certified doctors at Sir Ganga Ram City Hospital provide a comprehensive range of surgical services, most of which are performed using minimally invasive methods. Surgeries performed in our department includes:
Breast Surgeries (Lumps, Malignancies)
Thyroid and Parathyroid Surgeries(Open & Laparoscopic)
Liver, Gall Bladder, & Pancreas
Stomach, Duodenum, small and large intestines
Rectum and Anus
Hernias (Open and Laparoscopic)
From diagnosis through follow-up, we coordinate our services with other specialists and your primary care physician to ensure everybody is working together just to provide you with the best possible treatment.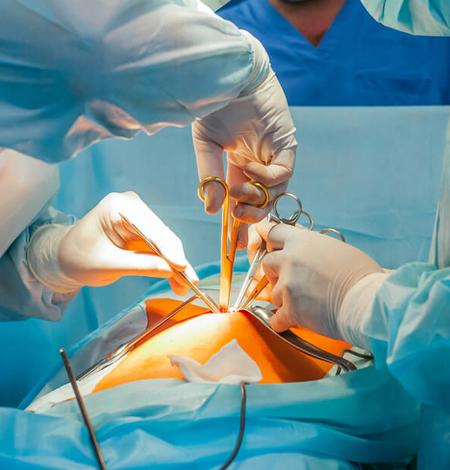 Why choose Sir Ganga Ram City Hospital?
Sir Ganga Ram City Hospital is one of the trusted hospitals in Delhi as well as in India. There are several grounds that make us the top-most hospital of choice of patients and their family members
Proven Clinical Excellence - We unceasingly outdo the industry benchmarks in medical outcomes
High-tech healthcare facilities through cutting edge technology - access to the newest drugs, getting the finest treatment technology as well as the latest digital technology available to support clinical and patient administration structures
Highly experienced and competent doctors, medical professionals and staffs
Personalised care - Our hospital's philosophy revolves around providing personalised care for the most comfortable healthcare experience possible.
Quality & cost-efficient Healthcare - Our commitment to patients of outstanding clinical care and friendly atmosphere that is cost efficient too
Central location and easy accessibility