Pharmacy
The pharmacy is one of the most vital departments in hospitals, as it is in charge of drug procurement, storage, compounding, dispensing, manufacturing, testing, packing, and distribution for patients. Hospital pharmacists are medical professionals who supervise the use of medications in hospitals as part of multidisciplinary healthcare teams. Clinical hospital pharmacists work in medical wards and units, providing clinical pharmacy services to patients at the bedside. Clinical pharmacist/s is responsible for patient care in a specific medical unit.
The pharmacy of Sir Ganga Ram City Hospital responds to the evolving demands of patients by guaranteeing that medicines are easily accessible, appropriately packaged, and accompanied by pharmaceutical guidance, thereby fostering consumer faith and credibility. It adapts to the most dynamically developing retail market by sustaining high ethical standards through constant monitoring and fast action, as well as continuous Pharmacist training.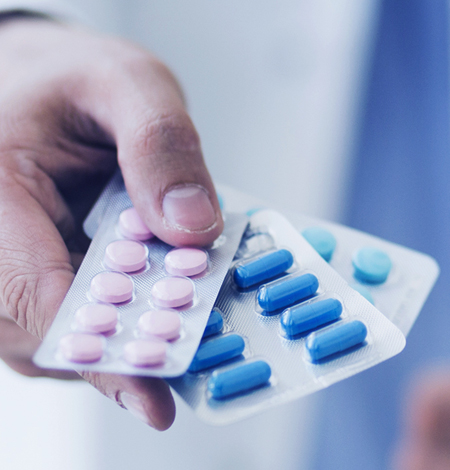 Why choose Sir Ganga Ram City Hospital?
Sir Ganga Ram City Hospital is one of the trusted hospitals in Delhi as well as in India. There are several grounds that make us the top-most hospital of choice of patients and their family members
Proven Clinical Excellence - We unceasingly outdo the industry benchmarks in medical outcomes
High-tech healthcare facilities through cutting edge technology - access to the newest drugs, getting the finest treatment technology as well as the latest digital technology available to support clinical and patient administration structures
Highly experienced and competent doctors, medical professionals and staffs
Personalised care - Our hospital's philosophy revolves around providing personalised care for the most comfortable healthcare experience possible.
Quality & cost-efficient Healthcare - Our commitment to patients of outstanding clinical care and friendly atmosphere that is cost efficient too
Central location and easy accessibility